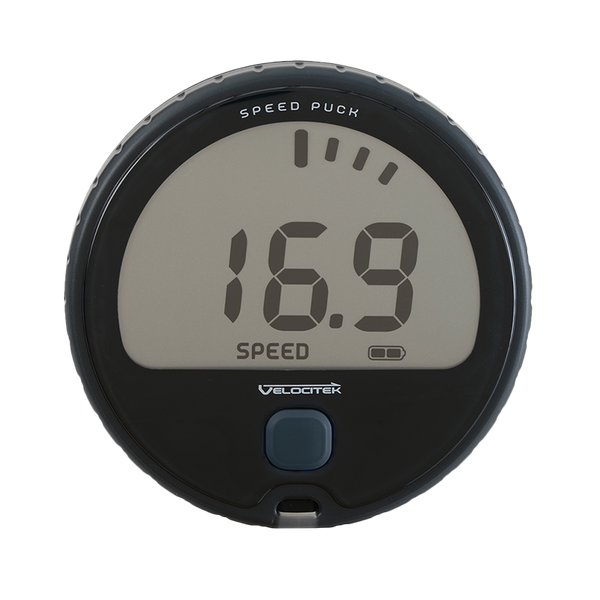 Regular price $499
The all-new SpeedPuck. The GPS speedometer for sailing. With a 30 hour battery and a faster, more accurate GPS module the SpeedPuck is better than ever.
What's Included:
Velocitek SpeedPuck
USB Cable
Quick Start Guide
Mounting Cradle
The SpeedPuck is manufactured in San Mateo, California.
The SpeedPuck is in stock. Individual SpeedPuck orders will ship within 1 business day.
Tech Specs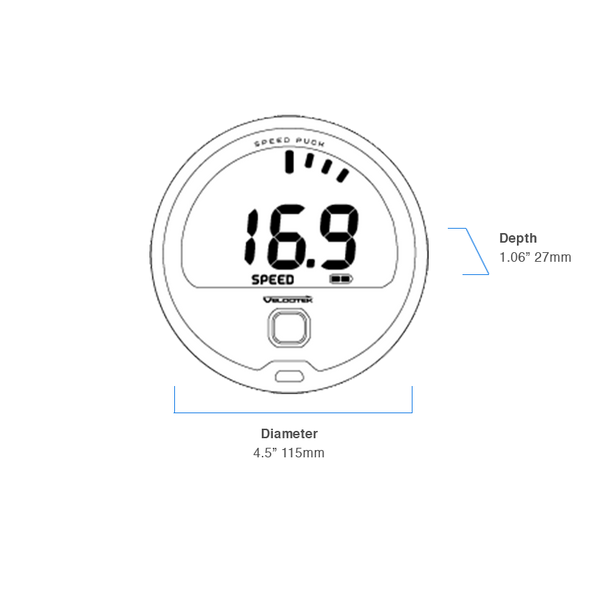 Speed Accuracy: ±0.1 Knots
Heading Resolution: 1°
Display Update Rate: 4Hz (four times per second)
GPS Update Rate: 18Hz (eighteen times per second)
Water Resistance: 3m / 10 ft (IPX8)
Display: 27mm / 1.06" digit height 120 degree viewing cone
Data Logger: Lat., Long., Time, SOG, and COG recorded 4 times every second (4Hz), 1000hr capacity. Data download is compatible with Mac OS X, Windows, and Linux
Battery: 30-hour Rechargeable Li-Ion (included)
Dimensions: 115mm / 4.5" diameter, 27mm / 1.06" thick.
Weight (including battery): 243g / 0.54lb
Warranty: Two years
Hear It From The Best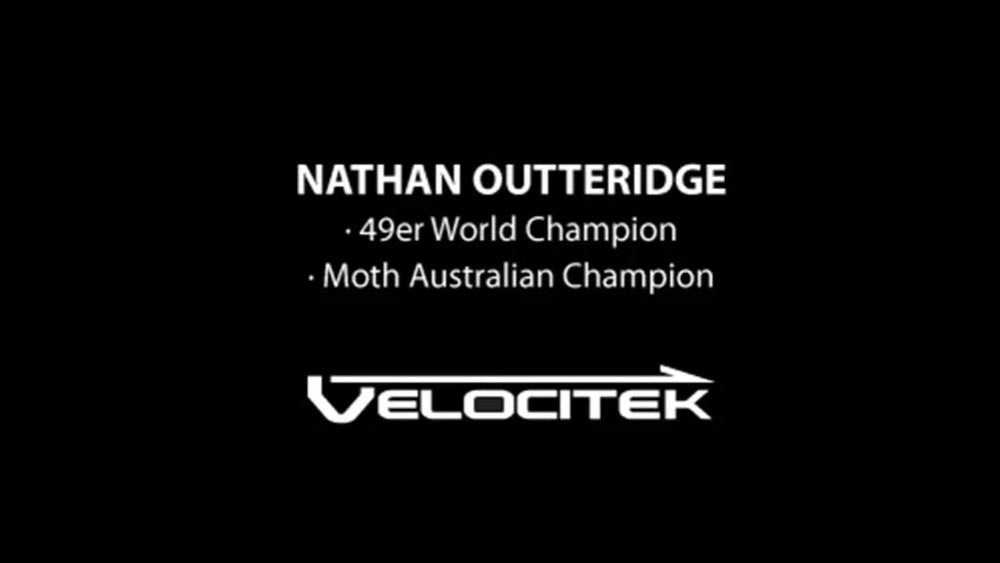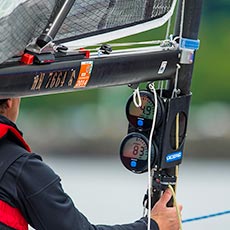 "Each day I race, I aim to learn one thing that makes me faster. Thanks to the Speedpuck, I picked up two. Well actually three. The final lesson of the day is that the Speedpuck has a lot to offer the dinghy and keelboat sailor, and I'll be using it more in the future."

Stuart Streuli, Sailing World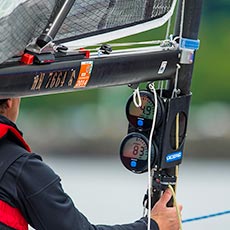 "Bottom line: Rugged, easy to install and use, the SpeedPuck is recommended for club racers and small-boat sailors looking for a fun practice tool that monitors speed."

Practical Sailor, 2010 Best Choice Award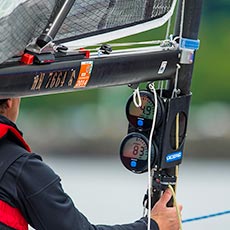 "The SpeedPuck rocks! We really liked it - super easy and accurate and just nice. We didn't miss the B&G's one little bit. In fact, I wish I had the $8k back that we spent on them! "

Scot Tempesta, Editor, sailinganarchy.com
Does the SpeedPuck fit the ProStart Mast Bracket?
Yes, the SpeedPuck Cradle (included in the box with the SpeedPuck) fits the ProStart Mast Bracket.
I would like to mount the SpeedPuck using Dual Lock. How many pieces of Dual Lock will I need to buy?
You will need two pieces of Dual Lock.
Where is the SpeedPuck made?
The 2021 and newer SpeedPuck is assembled in San Mateo, California.