Class Legal
The Prism uses only magnetic input as its heading reference, has no memory, no user inputs, and performs no arithmetic functions. It's legal in all classes that allow electronic compasses. 3-AXIS SOLID STATE COMPASS
The Prism uses a high precision 3-axis solid state magnetometer designed for aerospace applications to provide superior accuracy and responsiveness.
DUAL CHARGING.
The Prism is battery powered with USB charging and solar backup.
WATERPROOF.
The Prism is designed to withstand continuous immersion at 3m (9 ft). Every single unit that comes off the assembly line is pressure-tested before it ships.
Tech Specs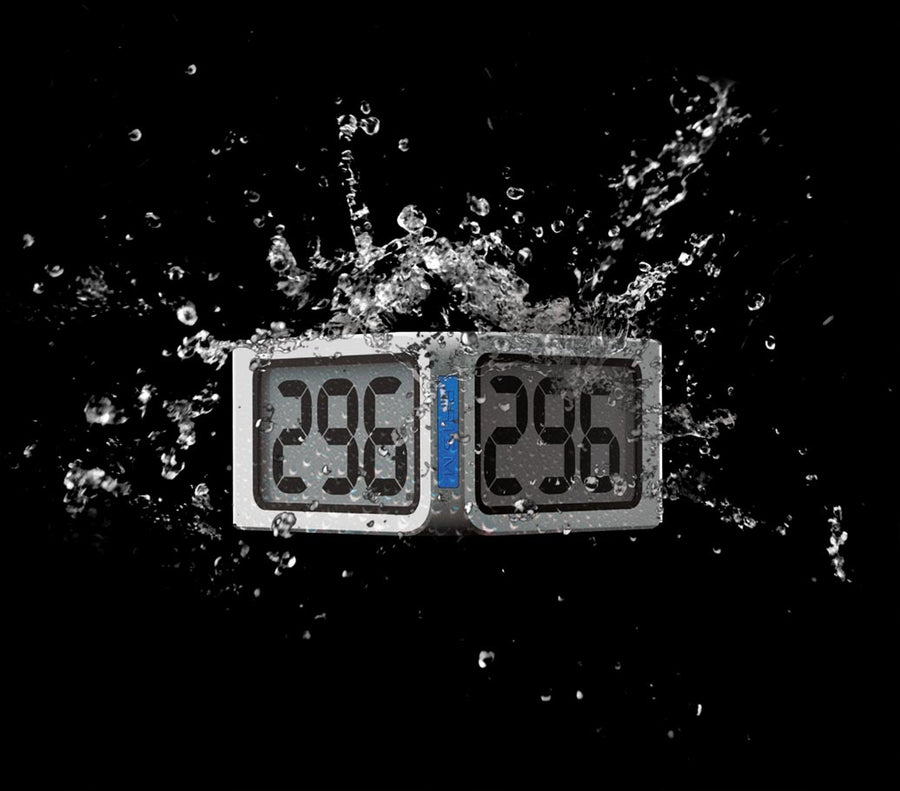 The Prism is a stripped down racing compass. Class legal anywhere an electronic compass is legal, the Prism provides superior accuracy, and a massive display all in an ultralight, compact package
What's Included:
Velocitek Prism
Mounting cradle
USB charging cable
EVA storage case
Dimensions
4.8oz / 137 g
Height - 2.2" / 55mm
Width - 4.6" / 118mm
Depth - 2.6" / 67mm